Hey everyone! This is the first official post of my new blog, Zoe 365, and I just wanted to say a HUGE thank you for coming over here, I'm delighted to welcome you all here, and hope you find something useful!
I figured I'll start off by sharing a little bit about me first of all. I'm an IT professional, who has spent the lasts 16+ years of my life working with various forms of SharePoint initially, and then in more recent years, broadening out to the wider Microsoft 365 stack, with a particular focus on Microsoft Teams and Microsoft Viva. I've always been super interested in that intersection between people and technology, and I get a lot of satisfaction out of helping people solve problems, particularly using tech to make their life easier.
I'm a Microsoft MVP for M365 Apps and Services, which has been a fantastic experience for me over the last 18 months – I love the opportunities I get to share and give back to the Microsoft tech community that has been so welcoming to me.
I'm big on diversity and inclusion, and get particularly passionate (read: shouty) about accessibility, and about women in tech. I think it is really important to be as inclusive as we can, and one of the things I love about the Microsoft 365 platform is the sheer range of accessibility features available at every level, from operating system, through the various products, browsers, mobile apps etc. It is so easy for us all to be more inclusive, but most people don't even realise this stuff even exists!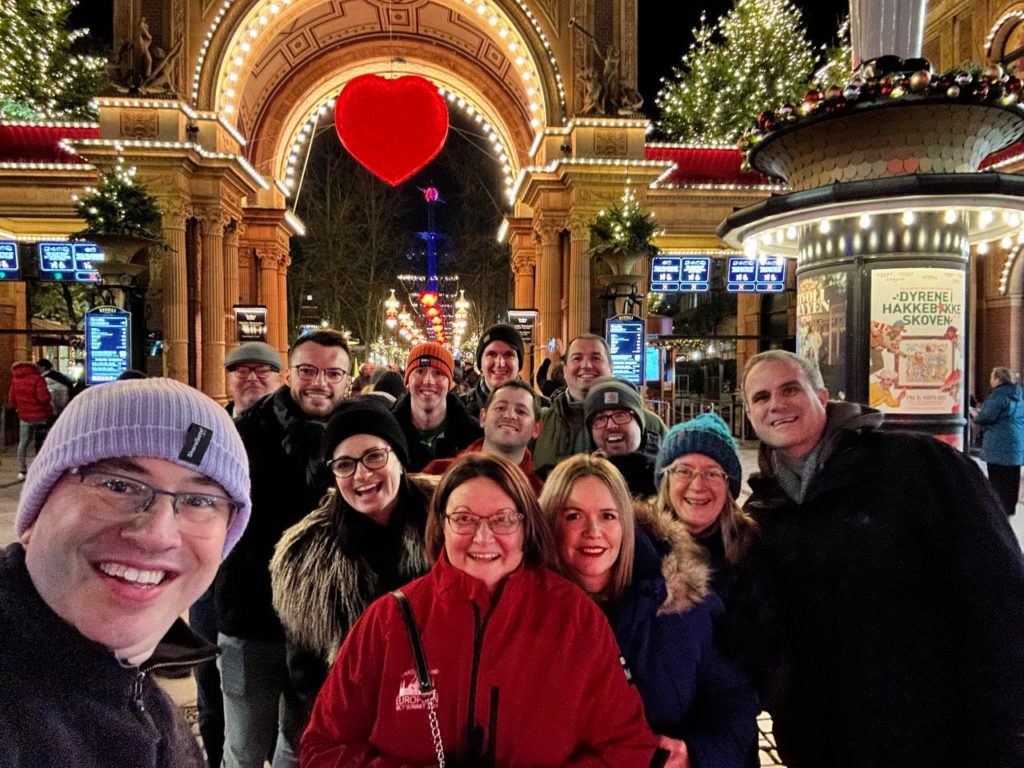 From a women in tech perspective, well, I am a woman who has worked in tech for nearly 20 years now, and even after all these years it is SUPER common for me to be the only female in the room. When I was younger, I did have a few difficult experiences, where I wasn't taken seriously, was ignored and passed over for promotion due to being fresh-faced and female. While I don't have these problems now, we're still lacking from having a diverse group at decision making level within the IT industry, and I want to help fix that. I actively mentor both within and outside of my organisation, I'm a member of the Women in Teams community and I am trying to be as vocal and visible as possible, to show young girls just how great it can be to work in tech.
Outside of work, I love music, I am an avid reader, particularly science-fiction and fantasy, I love cooking (in particular on the bbq) – and eating! – and I love people. Spending time with friends and family, and making new friends – this is one of the things I love about the MS tech community.
Anyway, that's enough about me for now. Over the coming weeks and months, you'll learn more about me as I share my thoughts on Microsoft 365 related tech updates, but also some of my random thoughts and reflections on life in general. I'll be taking a look back at some of the great stuff that happened in 2022, including events and the Viva Explorers, as well as sharing existing and new content. Watch this space!